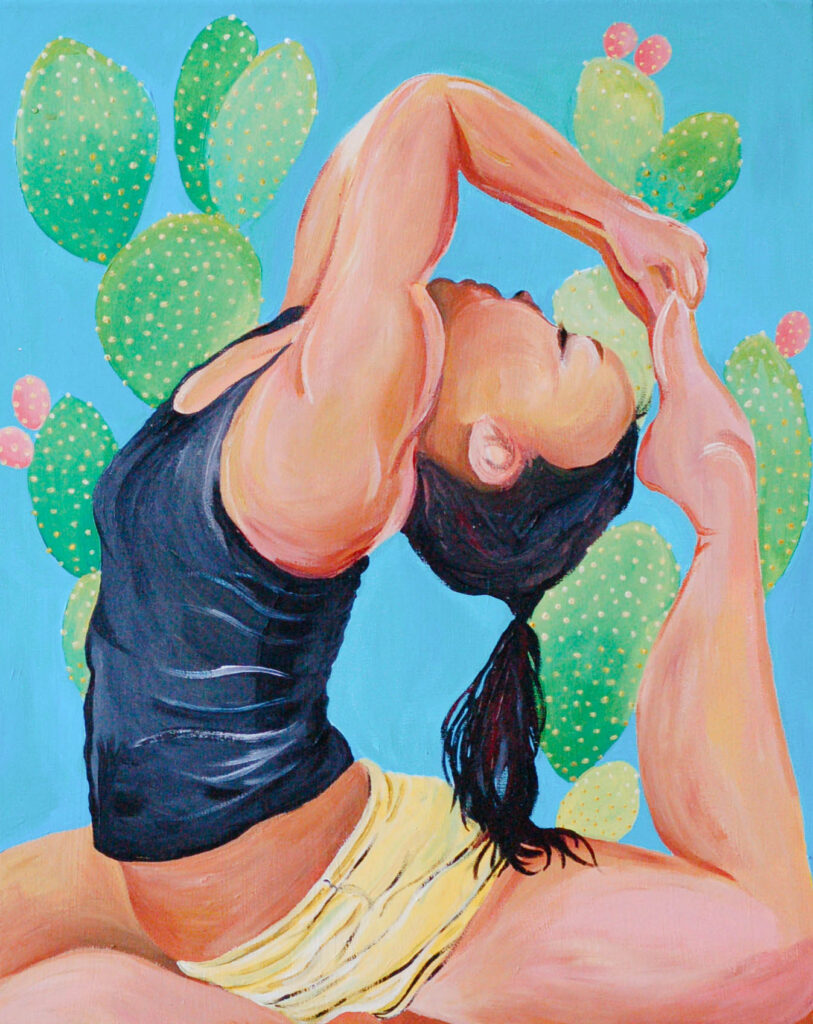 I am a multilingual Asian American artist, activist, and educator. With such a multi-faceted identity, I hold a dialogue through my work with the only factor that remains consistent: my body.
My paintings are studies on the human body, informed by sociopolitical and religious narratives. I depict myself and others in the most open and vulnerable poses to outline the journey from shame to self-acceptance. My work also speaks to trauma, especially abuse and sex-related crimes. The emphasis of vibrant skin tones reveal strength and resilience through identity. My work pushes the viewer to decolonize preconceived ideals of the female body, especially one of a female of color.

Asana. 16×24 inches. Acrylic on canvas.